I made my way down to London on Friday and headed to Mayfair to do a little research on Rick Owens store for one of the projects I am doing on my Fashion course, As well as this, I had accompanied a friend to the Barbican art gallery for an exhibition on Japanese fashion!
The exhibition hosted work from visionaries such as Issey Miyake, Rei Kawakuba and Yohji Yamamoto, With two Levels to this exhibition, it explores the characteristics which have come to define fashion from Japan.
The exhibition was divided into different sections with semi-sheer white fabric; There was much fashion and art to see but it was a little dissapointing not to be able to take photographs however I had managed to snap up a few of my favourites before being told.
I really like the cream embellished dress with deconstructed tailoring, if i remember correctly, I think it was the works of Issey Miyaki.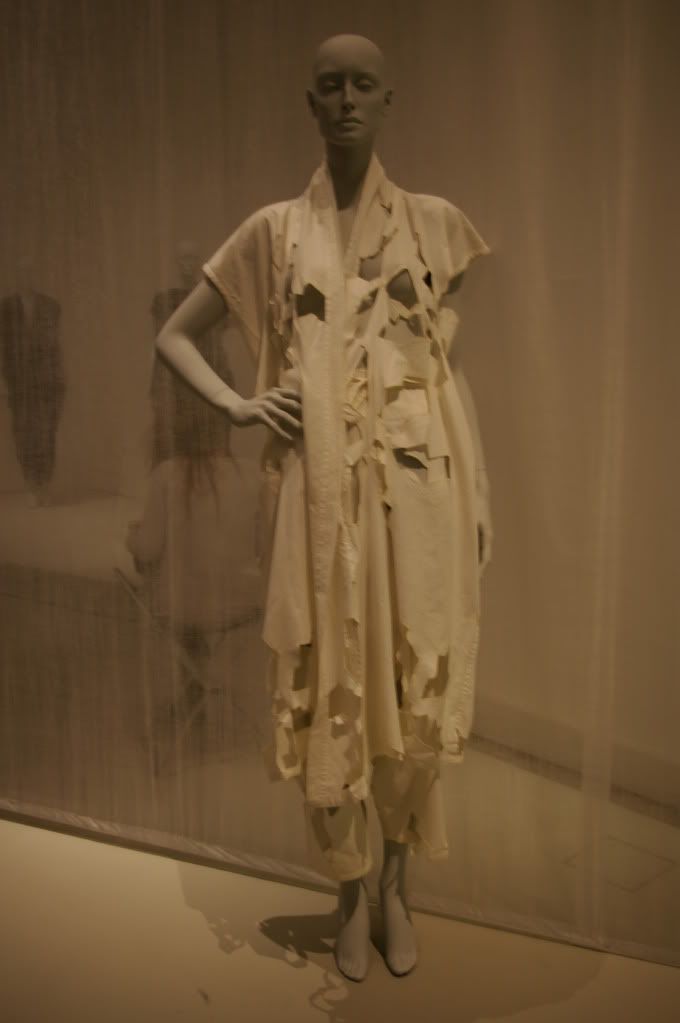 Above Collection by Issey Miyake. Who is internationally recognised as one of the most innovative clothing designers today, He is known for reinterpreting traditional japanese garments as well as his technical and material innovation.
In the Image above features Miyake's most popular and accessible collections -Pleats.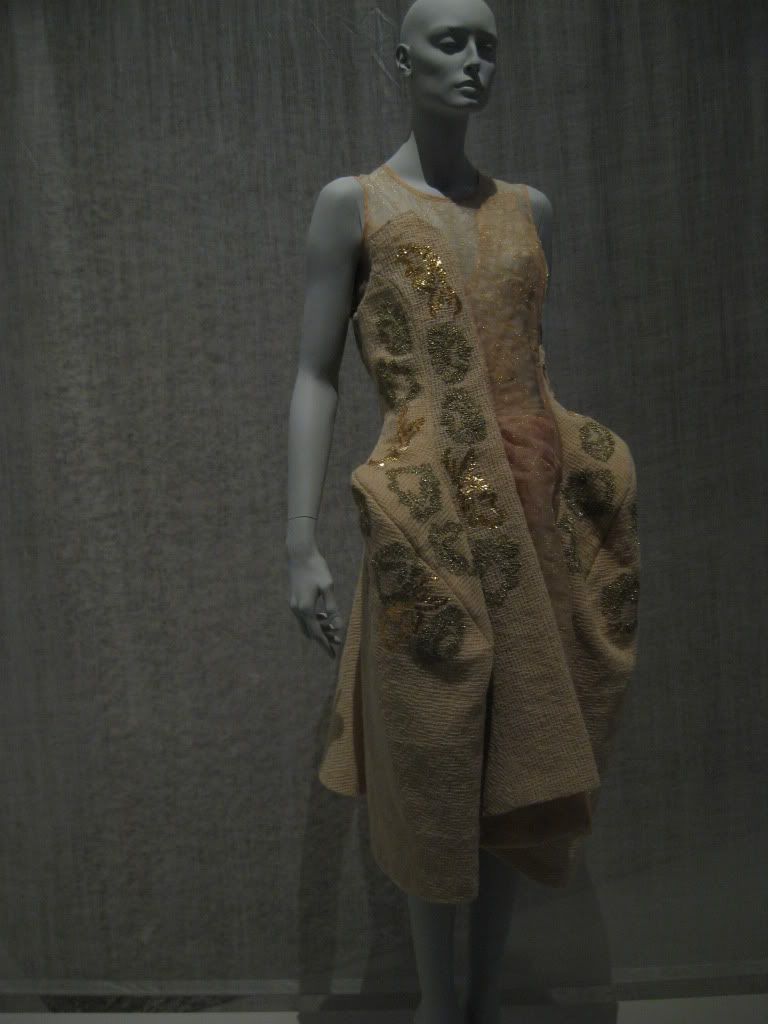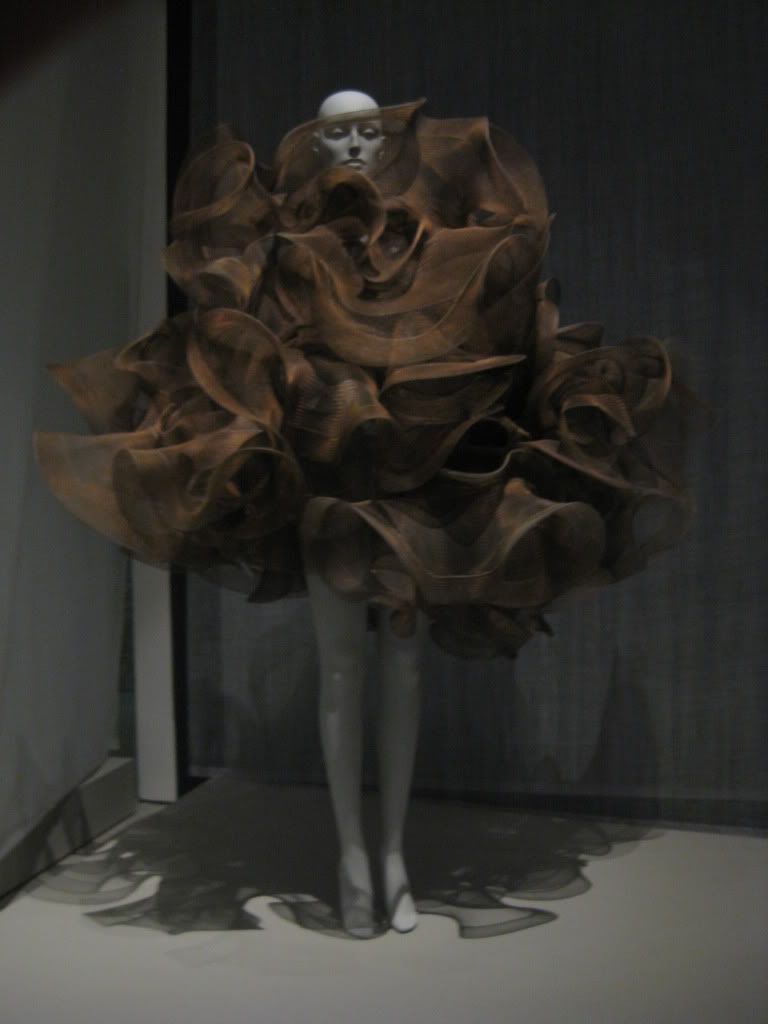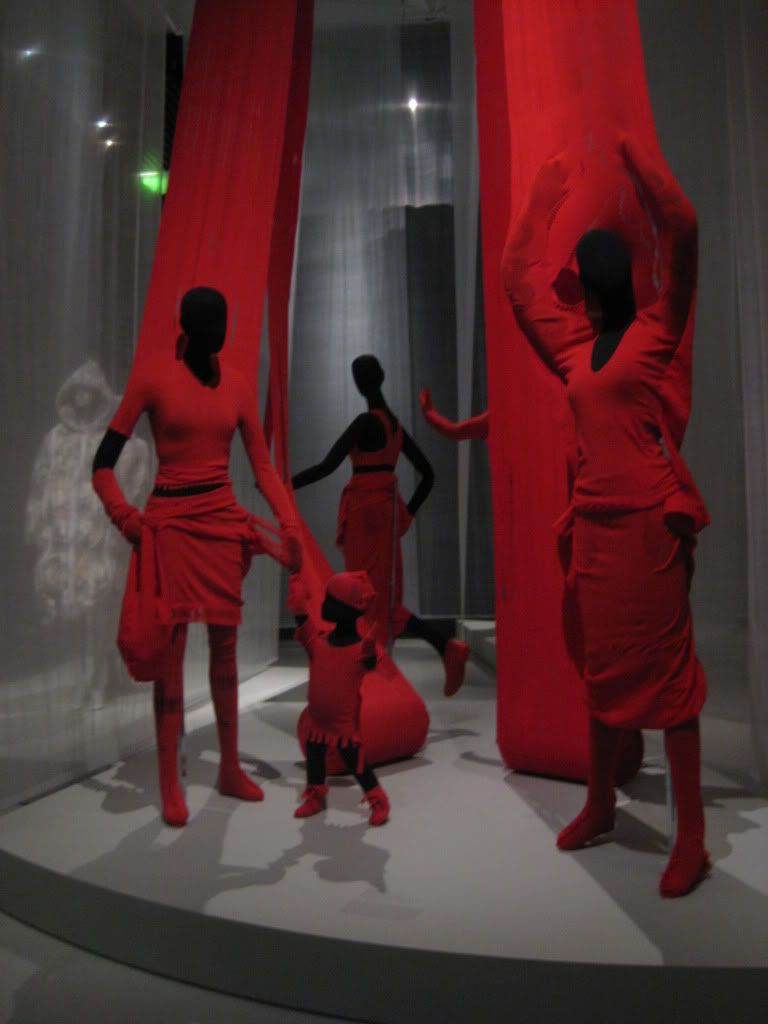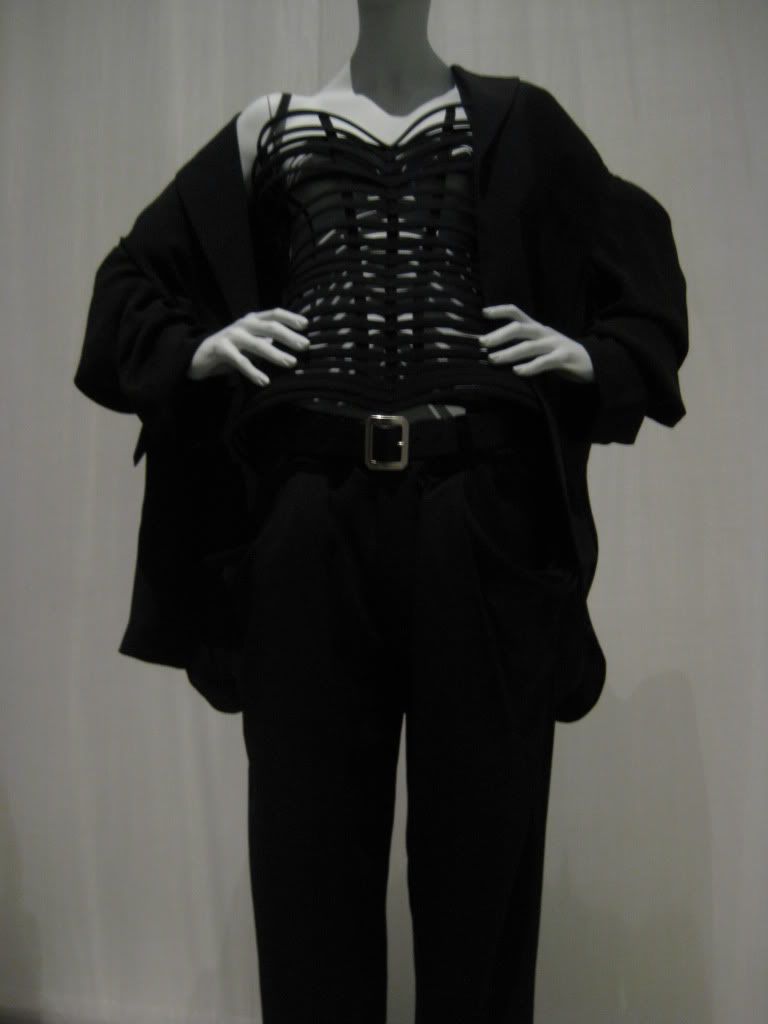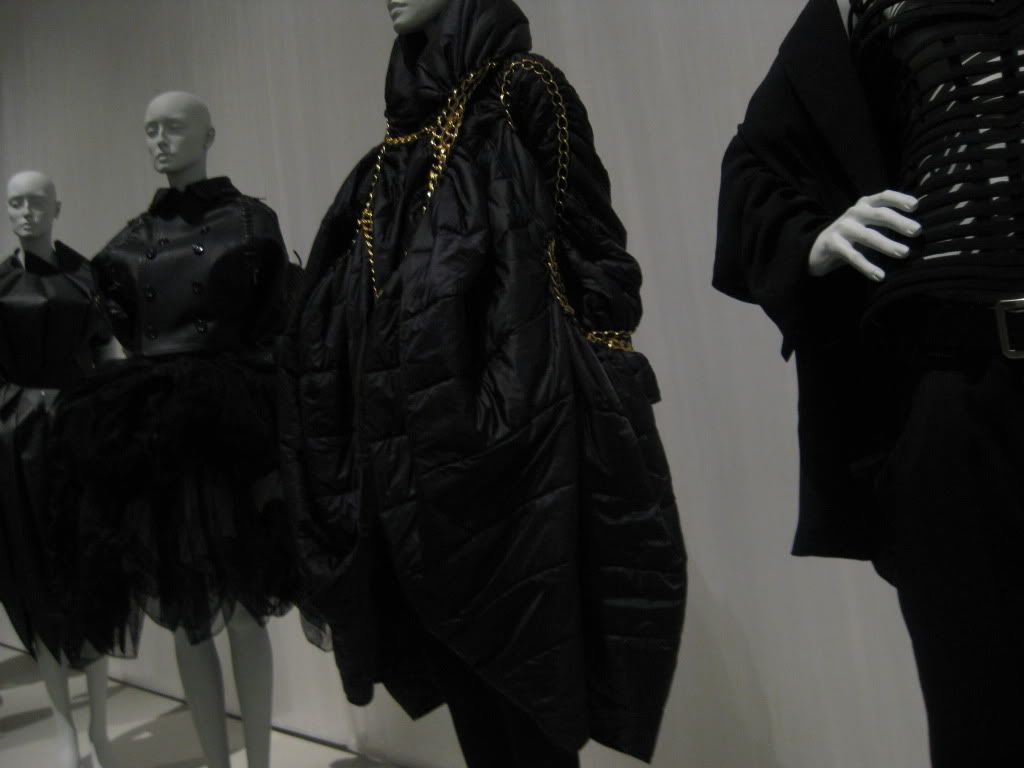 "In Praise of Shadows" Junya Watanabe Comme des Garcons, A/W 2009-2010.
The row of collection here features assymetric, deconstructed garments which was heat pressed to create these amazing pleats and shapes, these garments exemplify the power and versatility of black which was first demonstrated by Pioneering designers Kawakubo and Yamamoto.