Remember when I told you all about my trip down to London? It wasnt just all fun and games.. I went to visit the Rick Owens store in Mayfair to do some serious customer research for my design project. This is what I managed to snap up in the store.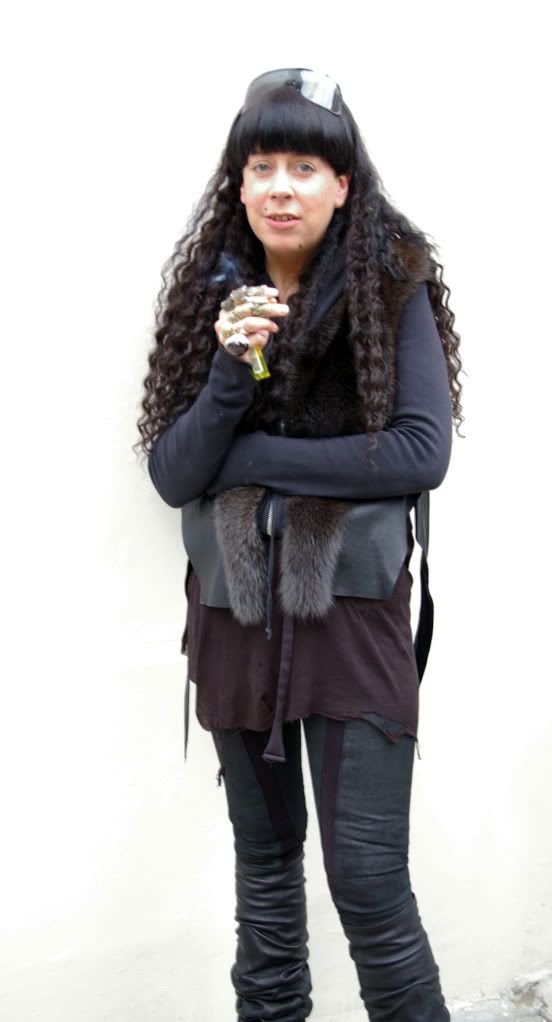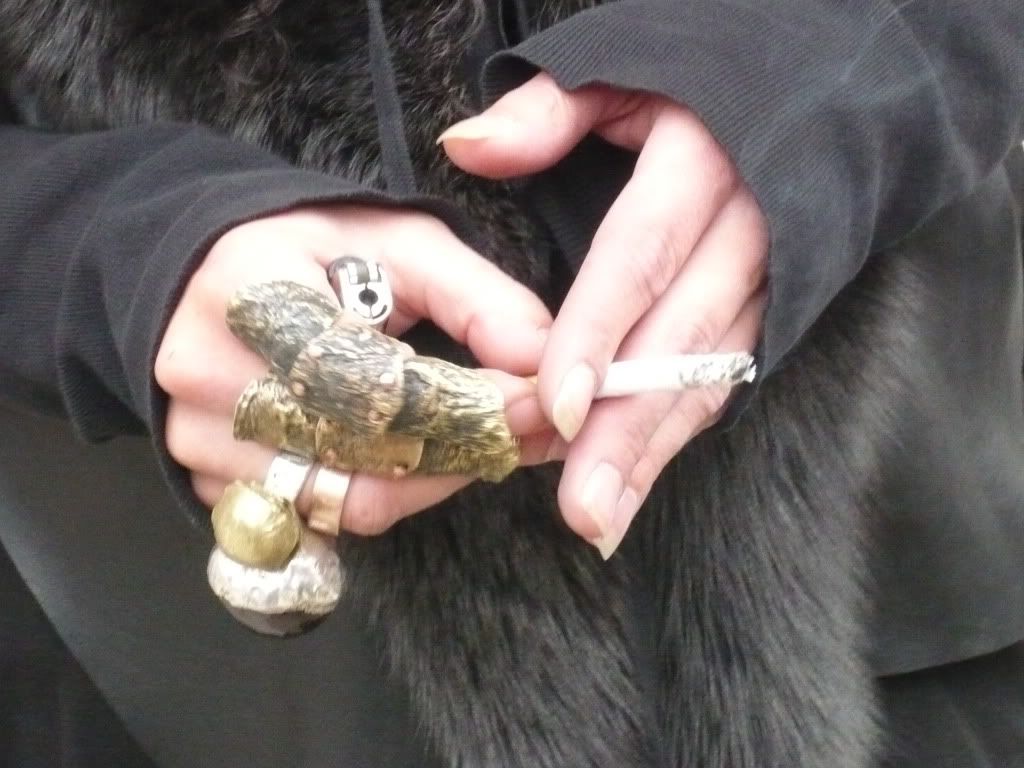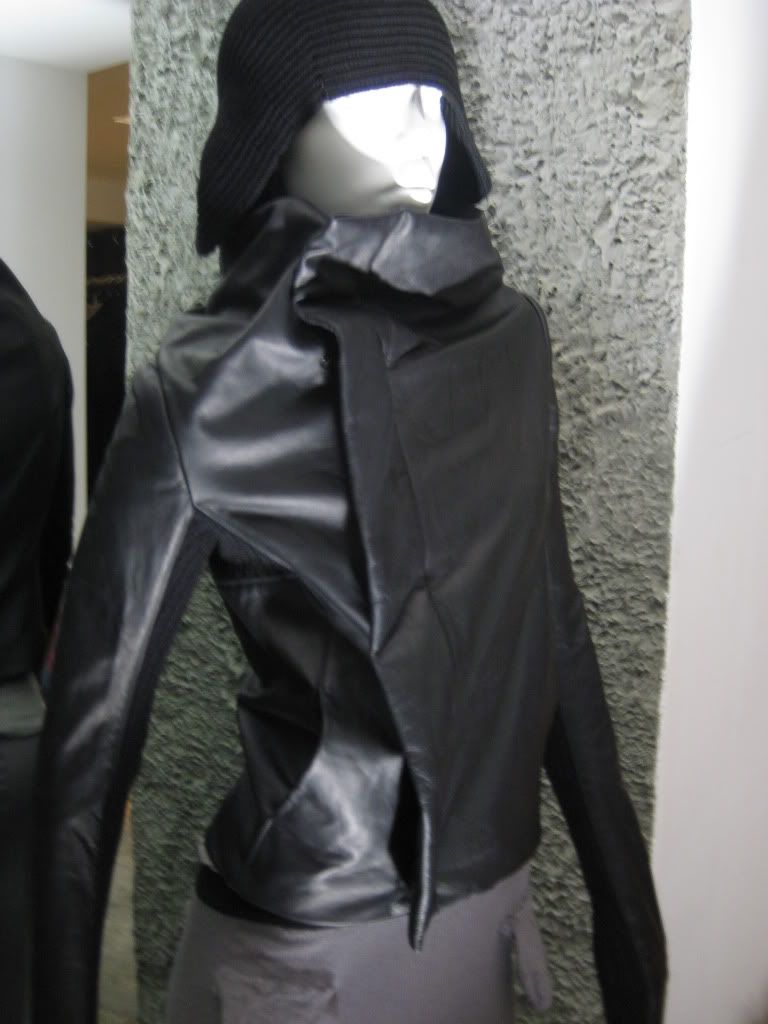 The lightweight flowing garments (cashmere and felt) define the aesthetics, while the asymmetric and geometrically angled biker jackets take the look to a whole different realm.
In the Basement is the more directional Rick Owens menswear collection.
Elsewhere, the store provides the customers with a lot of leather jackets piled with fur and lambskin.
Colours are generally muted with black, white and grey all featuring strongly. Price point starts at the very top of luxury. Starting at £90 for a pair of socks to £2500 for his well known leather jackets, a simple T-shirt of his ranges from £100-£200 and a basic knit are £400-£600. Owens uses truly the finest materials which are manufactured in a factory in Italy.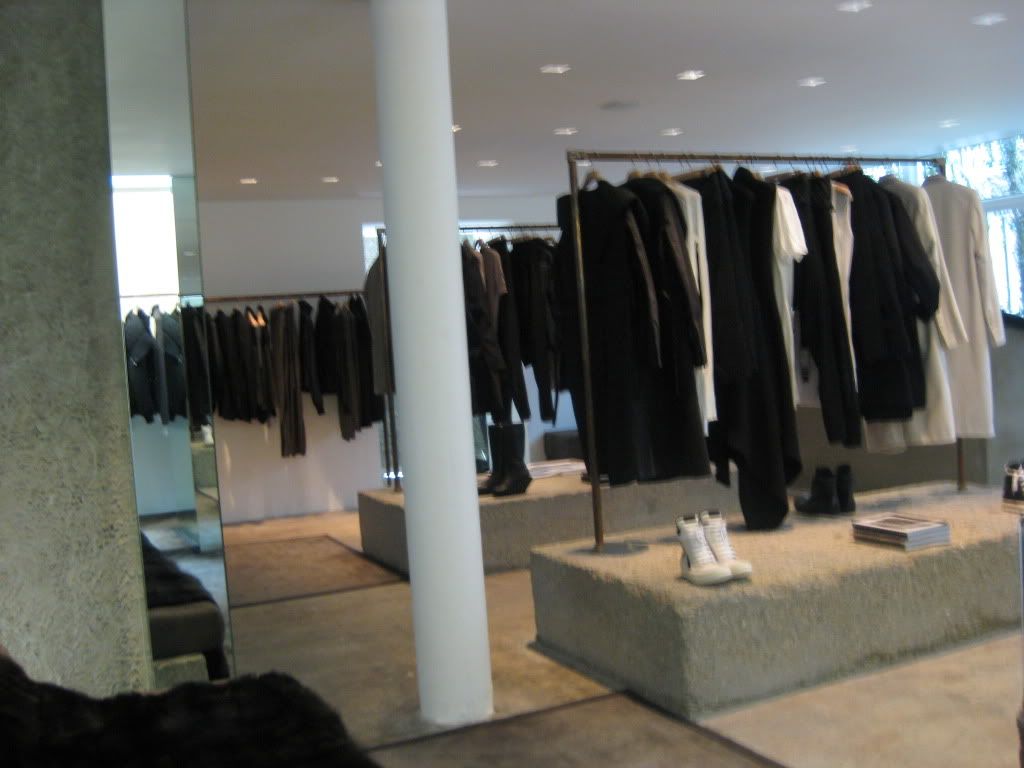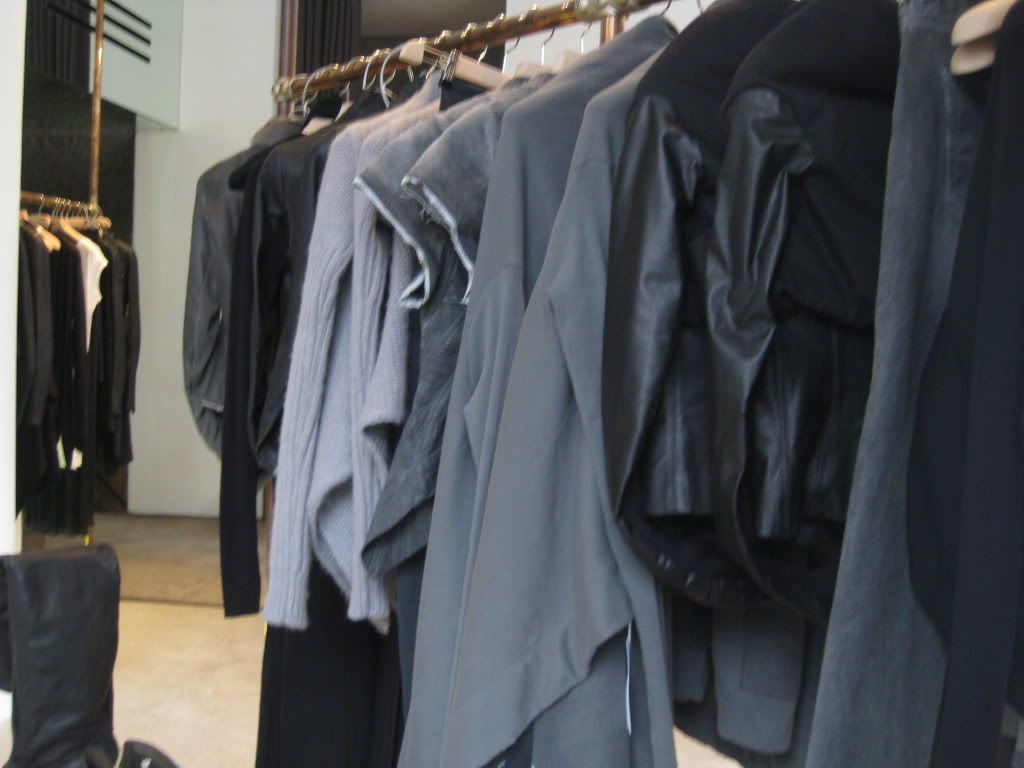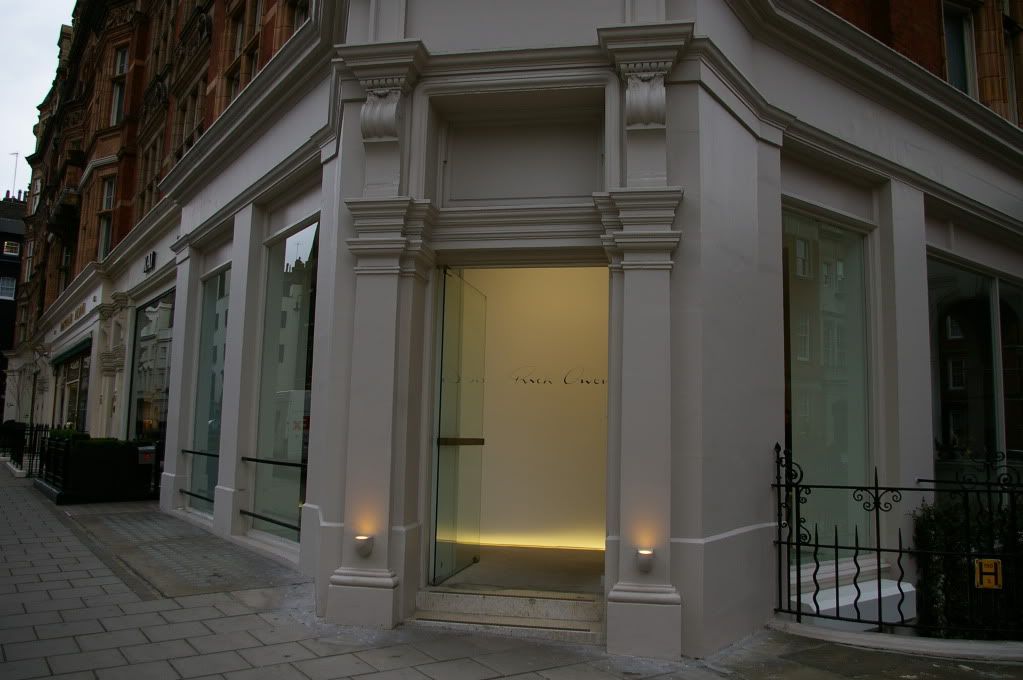 When I entered the Rick Owens Store Based in London in Mayfair, Starting with the bit that everybody knows, the life size sculpture of Rick Owens head on the large platter just aside of the tills is something your eyes won't miss, the centrepiece of the store, a typical Rick Owens wit and irony.

There was a very mature feel within the surroundings. There were High-quality furnishings and the staffs were very friendly and helpful.
The space is quintessentially Owens with a modern austerity. The store kept its colour minimum with monochromic wallpaper and concrete flooring measuring in at 3,8000 square feet, this links in with the ominously beautiful pieces of Rick Owens A/ W collection that was out on display.

The Women swear clothing is based on ground floor and Menswear clothing and accessories down the flights of stairs into a large single spaced room.
The Rick Owens changing rooms are worth a look too, being squared cubicles created from black curtains and very dim lighting. The store mimics the designer's clothing with its sleek interior.
Around the perimeter, display rails are suspended from steel wheels on an overhead rail. On the ground floor there are a lot of leather tunics, overcoats with Herman Munster shoulders, flowy black wide-legged jumpsuits, snakeskin stacked heels, straight-cut tunics, and skirts in monochromatic colours of white, grey and black could be a chic addition to many grown up woman wardrobes.