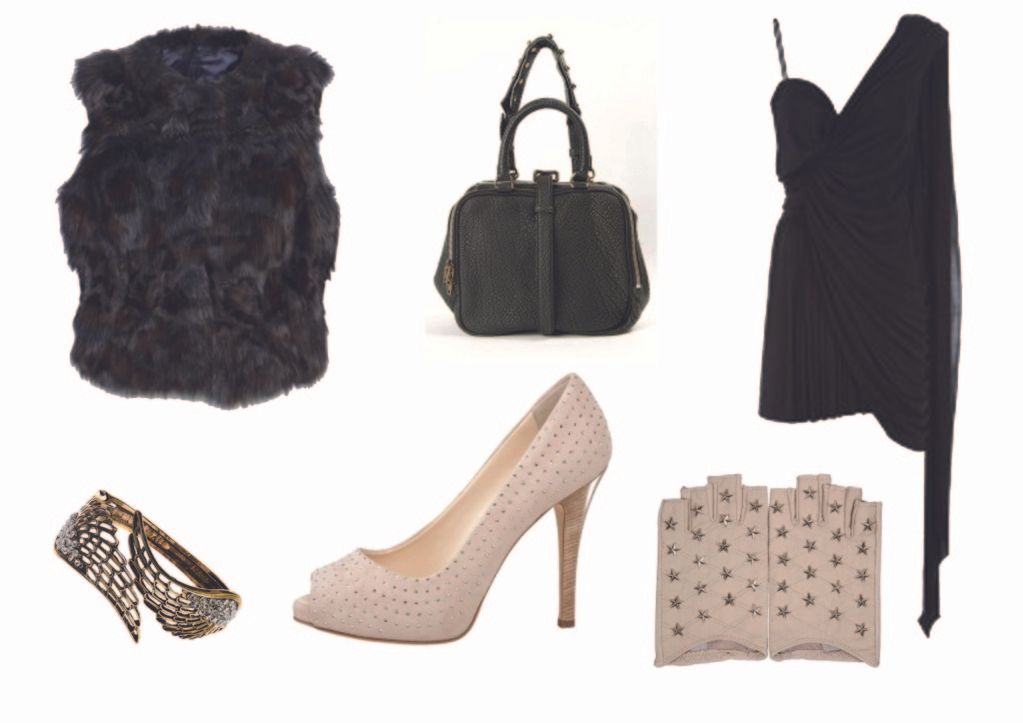 JOCELYN GREY FUR JAGUAR FOX VEST, ALEXANDER WANG ANITA FRAME BAG, ALEXANDER WANG JERSY DRAPE SIDE SCARF BUSTIER DRESS, TOPSHOP WING BRACELET, GIUSEPPE ZANOTTI PEEP TOE PUMP, TOPSHOP STAR STUDDED LEATHER GLOVES.

For any of you who are still struggling to buy gifts or buy things to spoil yourselves over the festive season I have found the perfect site for all you shopoholics out there! Its called

Boutiques

, it features a lot of different styles from top bloggers, celebrities, designers and retailers so there should be something in there that will tickle your fancy

.
I have looked around on the site and im particulary keen on Rumi's (Fashion Toast) edgy style and i'm lusting after all her favourites especially everything by Alexander Wang. If only I had enough money to buy his gorgeous Anita frame bag along with his jersey draped bustier dress(pictured above). It would be perfect to wear on New years eve! Ill be counting down the time to the new years in Bristol with my b/f family and I will be spending Christmas back at home with my family in Leicester. I dont think I will be having roast Turkey though because my parents arent so traditional, It will be more like rice and seafood.

What are all you lovelies doing on new years eve and Christmas? Was there anything you liked on Boutique?



xxx Winnie

P.S Ill just like to say a big thank you for the comments on all my previous posts, it means a lot to me :)