As much as I love Fridays and Saturdays with my work friends, it seems to be lacking that little something. And
that something is shopping. However I am making my way to London in the early morning tomorrow to spend tha
t
little bit extra (summer clothing and what ever tickles my fancy seeing as VAT is rising to
a whopping 20% from 17.5%)…I think we all need a little bit of TLC before January kicks in!
I am planning to go Tro
codero as I love the place so much! Previous time I went was about a year ago and I just couldn't bring myself to leave, for those of you who aren't familiar, Trocodero is like a huge playground full of games and fun things to do! Like Dance mats, and the Para Para machine (at least t
hat's what I think it is called- it's similar to the dance mats but in
stead you use your
arms). I am also planning to go Covent Garden, I love the waffles they make there on the stands, has anyone tried them? Oh and urban outfitters, Topshop on Oxford street, the huge toy shop Hamlets, Harrods for peek at th
e Louis Vuitton, China town for BUBBLE TEA!!… And man
y more…ooh I can't even begin to s
ay how excited I am for it! I will definitely post
some pictures up of the da
y for you.

But for now; here are some images of current S/S 2010 Trends I found on WGSN and have
put together.


P.S Thanks for reading and following! xxx
; Bring rural aesthetics into a new urban territory. Employ authentic workwear details and finishings to create reliable utilitarian functionality. Look to the American countercultures of the 70's and 90's to inform a rugged, subversive aesthetic with a patched-together, raw appeal. Makeshift shack florals add a pretty, homespun edge to this true casualwear story.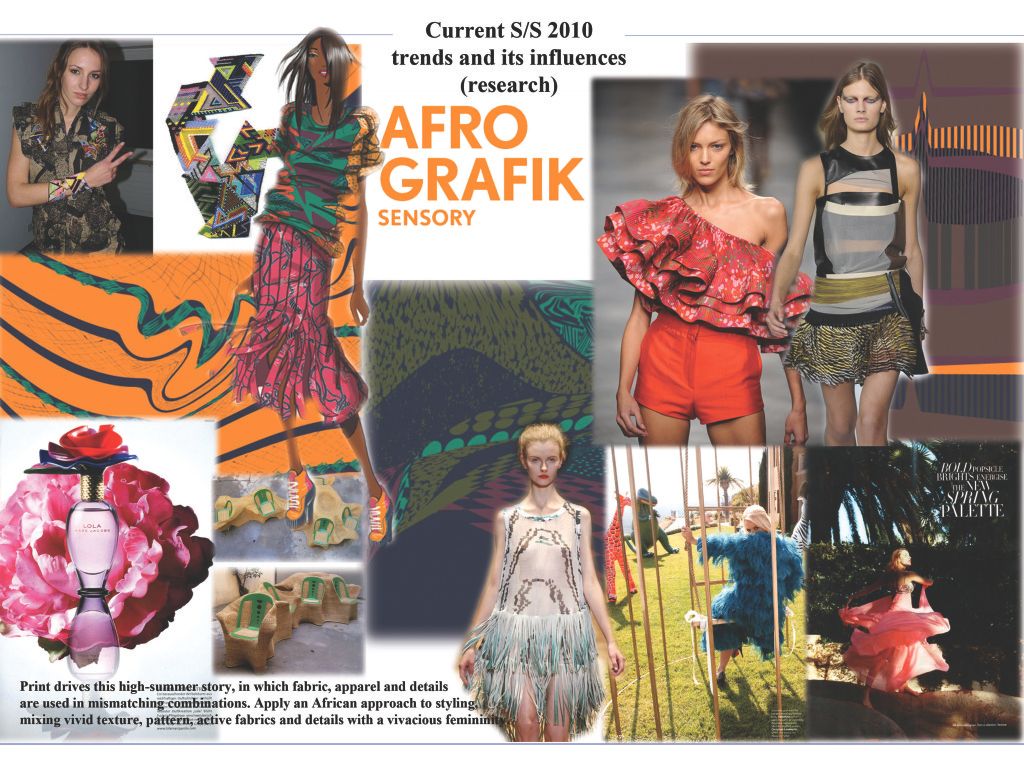 ; Print drives this high-summer story, in which fabric, apparel and details are used in mismatching combinations. Apply an African approach to styling, mi
xing vivid texture, pattern, active fabrics and details with a vivaciou femininity.